Written by Lawrence Mukombo
Welcome By Jairos C Fumpa Executive Director -
Mukinge Mission Hospital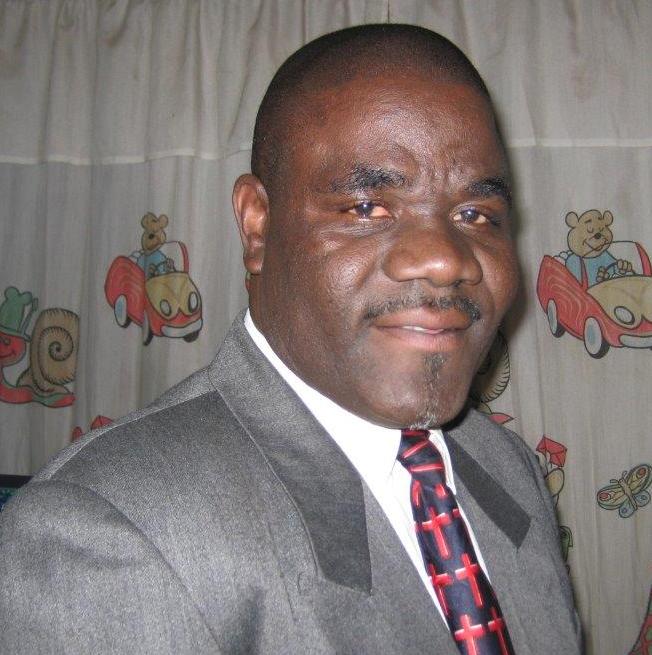 Welcome to Mukinge Mission Hospital and thank you for visiting our site. If you are looking for a hospital where you can make a difference, take the time to explore the health services provided at Mukinge and learn more about the Hospital.
Mukinge Mission Hospital was established in 1953 with the aim of providing quality health care services to the rural people of Kasempa and beyond.
Mukinge Mission Hospital is a grant aided hospital with a level two status (General Hospital) like Solwezi General Hospital in North Western Province. It was officially opened on 25th July 1953 by the late Dr. Robert L. Foster. The Hospital is owned by the Evangelical Church in Zambia and affiliated to CHAZ giving it a strong spiritual ministry.
As one of the general hospitals in North-western province, Mukinge Mission Hospital is a dedicated hospital to advancing humane healing through the available medical and human resources with the view of serving God and reflecting His glory. It has always been a leader in cutting edge medical initiatives, having pioneered a community-based care in HIV/ AIDS and community eye care.
The hospital takes pride in its commitment to spiritual ministering to the sick, educating the next generation of nurses and other health care professionals who come for attachments. The hospital's Registered Nurse Training School recruits nursing students annually who make a big difference to health delivery upon completion.
It is clear for everybody working at Mukinge Mission Hospital that it calls for commitment, sacrifice, professionalism and hard work to serve man and God.
The rise in mining activities within the district and province has impacted service delivery. The hospital has challenges in areas such as: infrastructure development, waste management, medical equipment, shortage of housing units for hospital staff and increased demand for staff training, hence a call for more partners to come aboard.
The Hospital has back-up generators which provide the institution with electricity when ZESCO power cuts occur. Zesco load-sheding and the recent increase in fuel costs have created a challenge with the rising cost of running these generators.
Clinical Care Services.
The hospital has a bed capacity of 202 and seven wards namely: Male Medical, Female Medical, Maternity, Paediatrics 1- Medical, Paediatrics II- Malnutrition / Surgical, Eye and Male / Female Surgical ward. Other departments include Pharmacy, Operating Rooms, Radiology, Physiotherapy, ART, Dental, OPD, Laboratory and Eye Clinic. The bed occupancy rate is at 63% in 2014. The Institution offers a wide range of curative services such as medical, surgical, paediatrics, obstetrics, gynaecology, ophthalmology, physiotherapy and orthopaedics and plastics.
Out Patient Clinics include the following: MCH (Antenatal, Postnatal, Cervical Cancer, and Family Planning), TB, HIV/ART, General Medical and Surgical Clinics, Radiology, Dental, Physiotherapy and Laboratory services.
On behalf of the Board, Mukinge Mission Hospital wishes to welcome you all to Mukinge in the name of Jesus Christ. It is our sincere hope that you will enjoy your stay at Mukinge.
I will be failing in my duties if I do not thank the Government of the Republic of Zambia, Serving In Missions, The Evangelical in Church, Churches Health Association of Zambia and other partners for their valuable support both in terms of human resources, financial and technical assistance rendered to the hospital.
MISSION STATEMENT
The purpose of Mukinge Mission Hospital is to reflect the glory of God by following the pattern of spreading the Gospel established by the Lord Jesus, namely Teaching, Preaching, and Healing (Mathew 9:35)
Vision
To be a nationally and internationally recognized mission hospital in the provision of Spiritual and Quality Health care that is anchored on Christian principles and to create healthy communities that know and serve Christ.
Motto:
Quality Health Care with God's Love!
VALUES
Mission-Oriented, competent, Prayerful, Care, Honesty, Excellence, Team-work, Professionalism, Service to the Community and Christ Centre - Bible believing.
Organisational Structure: